AI Research@CIB: efficient business solutions through artificial intelligence
PROTECTION OF HIGHLY SENSITIVE DATA
Better with artificial intelligence!
With AI, it is possible today to automate tasks that require human-level intelligence. CIB researches and develops AI-supported solutions based on neural networks to support and accelerate processes in the field of digitalization.
*CIB invests 12% of its turnover in R&D with artificial intelligence. R&D intensity of German conzems according to EY 2019: 4.8%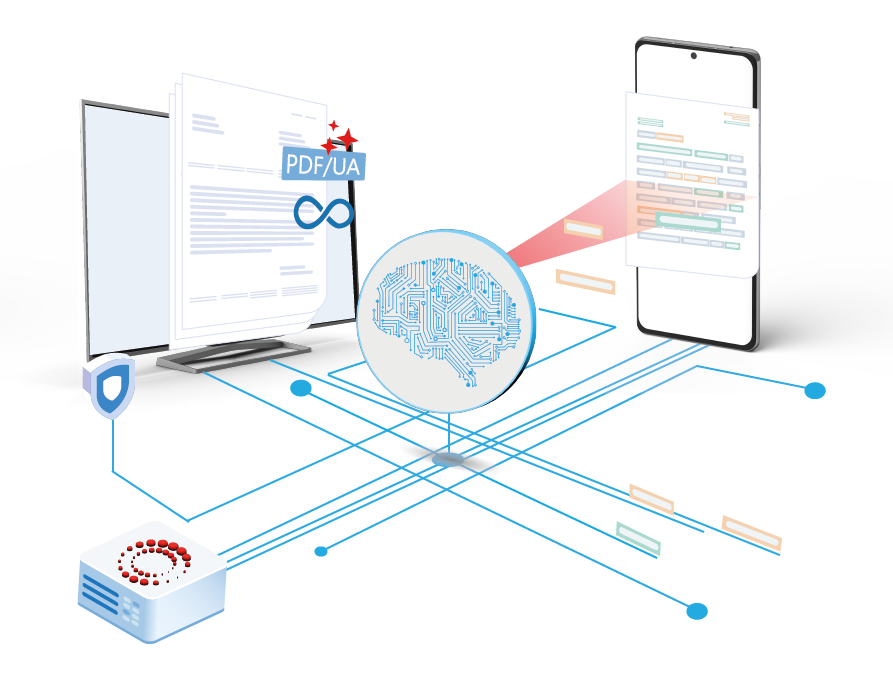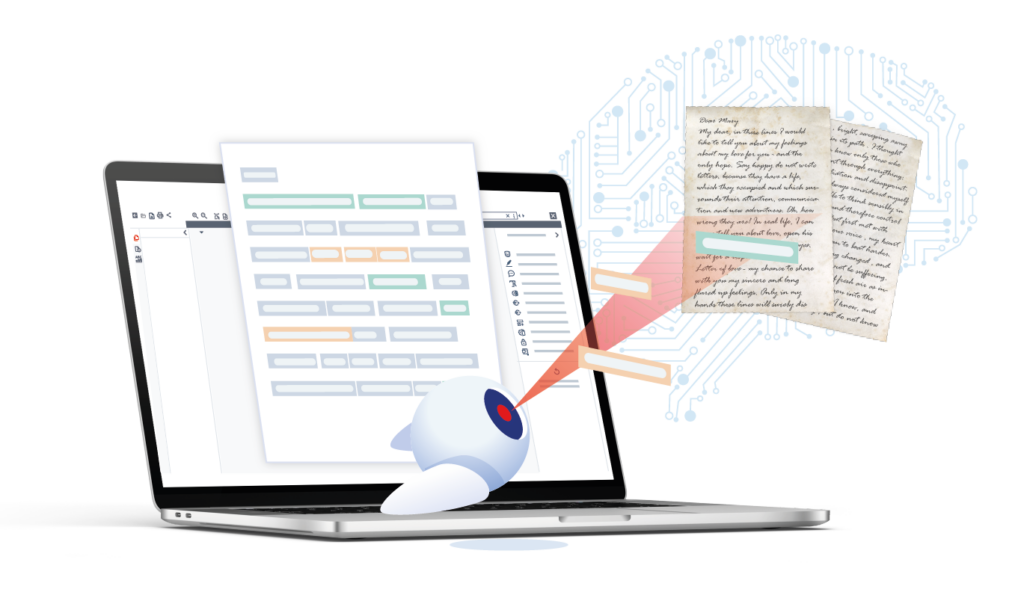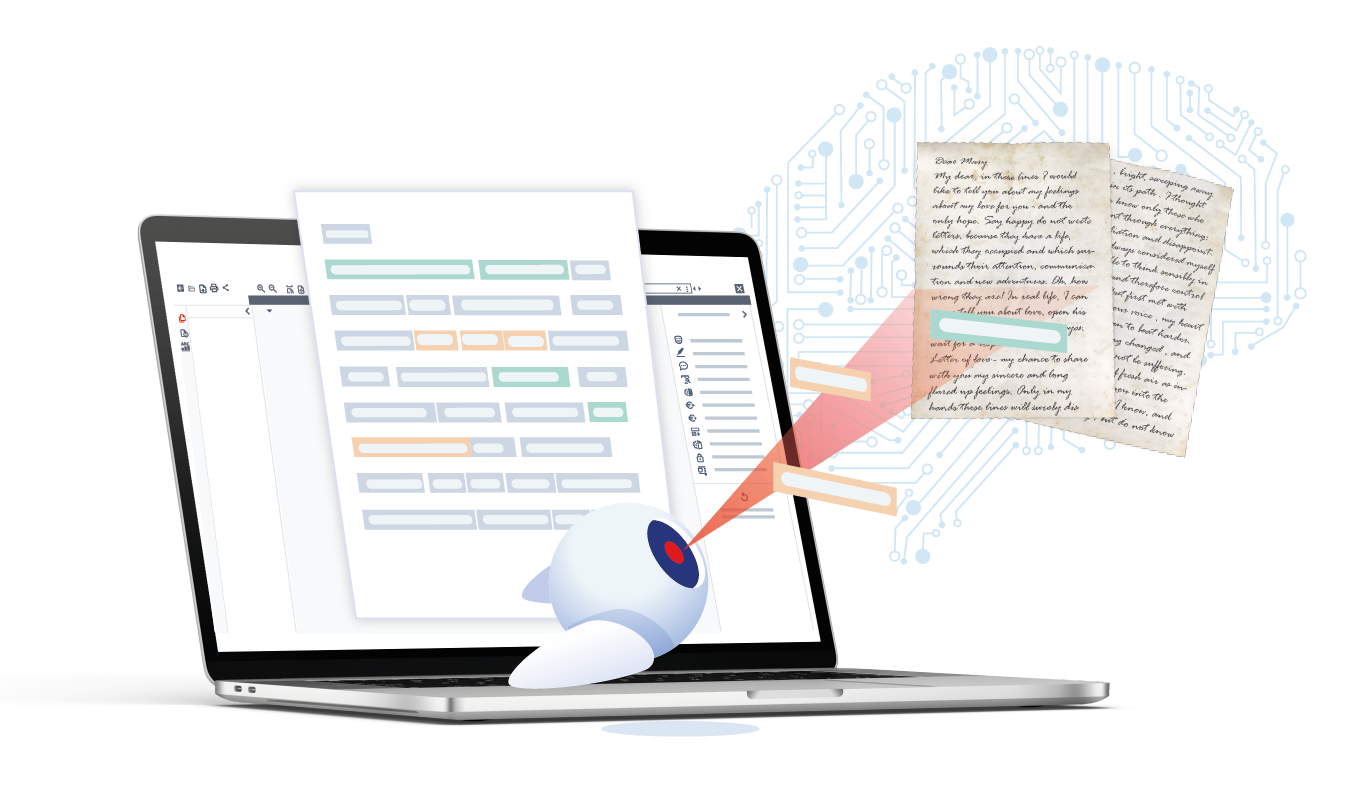 Powerful OCR with handwriting recognition
With CIB deepER (deep learning extended recognition) you can digitise the texts from scanned or photographed documents.

CIB deepER meistert auch vertikale, schräge und verzerrte Texte!
The DeepER project was funded by KMU Innovativ and researched in cooperation with Fraunhofer IAIS.
Our AI model can be trained and adapted to your needs!
Data protection for your documents with anonymisation and pseudonymisation
With CIB PoP entfernen wir sensible Daten in Dokumenten. Dabei bleibt der Kontext intakt, sofern der Nutzer dies wünscht. Die anonymisierten Dokumente können so als Grundlage für weitere KI-Trainings verwendet, sowie DSGVO-konform veröffentlicht oder weitergegeben werden.
The project, which was funded and developed in collaboration with Fraunhofer IAIS, developed our AI-supported, automatic anonymisation and pseudonymisation tools.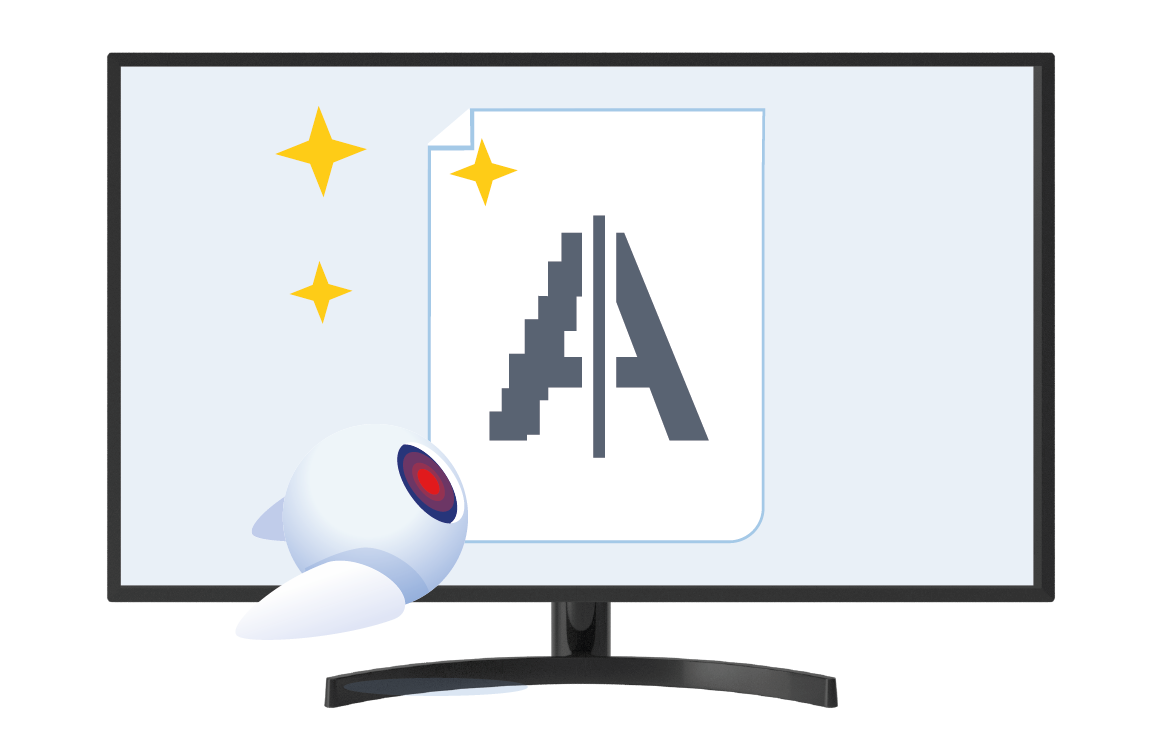 Superresolution restores illegible text
Restores text on images, making scans, faxes or photos of documents legible
Our AI specially trained for document material, checks image material and automatically restores illegible text.
Accessible reading and comprehension with AI
CIB ridmi will enable barrier-free reading of scanned or photographed files.
Together with the app CIB doXisafe and the AI model CIB deepER , texts are extracted from images and prepared in an acce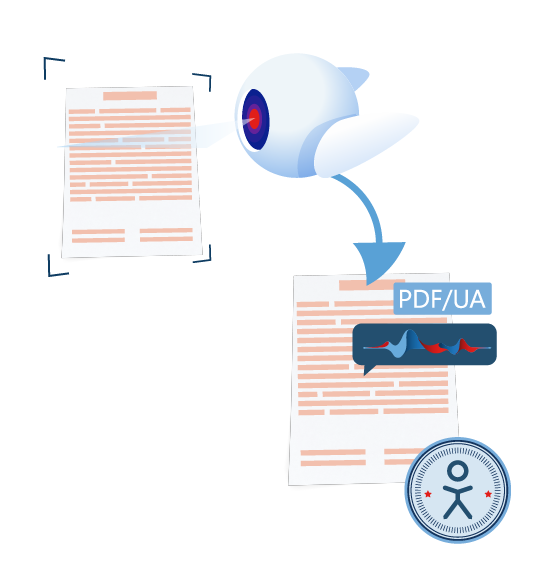 Protection of hypersensitive data
The HILANO project, which is funded by KMU Innovativ, ensures the manual anonymisation of documents from the medical and legal sectors that are critical in terms of data protection.
A constantly learning AI recognizes sensitive data and makes suggestions to the human user. The user's correction of these suggestions trains the AI on-premise, on what the company is looking for in anonymization. The data remains in the hands of the company at all times, which ensures data protection.
In cooperation with: GLANOS, Bucerius Law School, University of Hamburg
Modern technologies, intelligent solutions
Our AI-team has extensive knowledge of many different approaches to creating neural networks with different frameworks.
Natural Language Processing
With our AI solutions, we support the creation and understanding of documents wherever possible.
Whether scans or smartphone recordings, documents are increasingly transmitted as images. We are researching to ensure perfect digitization here as well.
Whether incoming mail management, document processing or BPM, CIB also conducts research to make everyday work easier. 
Continous Learning
An AI can learn from mistakes. Through corrections, the training of the AI is adjusted and the new AI replaces the old one.
Federated Learning - Data protection matters
For the protection of critical data, we rely on decentralised AI training: data worth protecting remains on site, only the AI's learned knowledge is shared!
Your own AI
Your specific use case is not yet supported by AI? Our AIs can be retrained. Talk to us!
Mobile AI
AI on the go? With today's computing power and the know-how of CIB no problem! Feel free to contact us about this possibility!
Social Big-Data! Crowdsourcing for a good cause
On the crowdsourcing platform, everyone can help make our AI models even better!
We attach great importance to data protection: all data is irrevocably anonymised or was already free of real personal data and thus GDPR-compliant.
Making the world a better place
There is a reward in the form of points for your help. These can be spent on account upgrades or donated to certified non-profit organisations for good causes. 
Are you interested in implementing AI in your use cases?